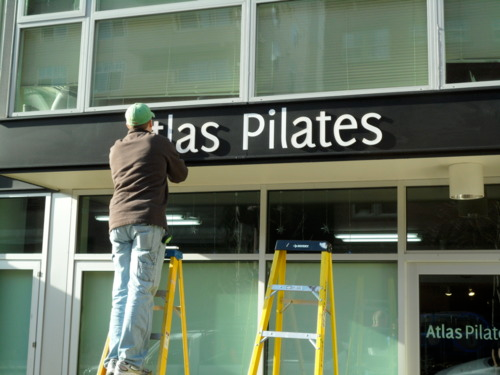 ×
As a wave of big-league stadium and arena developments and expansions moves forward, cities all across the US are also seeing pretty heady growth in a smaller category of athletic facilities: health clubs. The surprisingly resilient growth of strength- and cardio-focused gyms, yoga/Pilates studios and the like appears to present plentiful opportunities for strategic acquisition, development and financing of appropriately located (and configured) small-cap CRE structures.

While growth of several household-name mega-chains requiring larger footprints captures a weight-disproportionate share of headlines, if anything the space needs of this highly fragmented industry (with 30,000-some market participants) is, ahem, stretching toward smaller formats.

The prevailing emphasis on 24-hour convenience and low-cost membership frequently generates demand for spaces down to 3,000 square feet or less, while even some large-format chains are pursuing slimmed-down prototypes occupying less than 20,000 feet.

Notwithstanding America's all-too-visible obesity epidemic - or perhaps because of it - health club membership has expanded right through the Great Recession and aftermath. And the coming half-decade should continue to see attractive growth in membership - and hence facility footprints as well.

Age demographics appear to be a considerable factor here. While many baby boomers are re-emphasizing fitness as they approach senior citizenship, the health club industry is also gaining ground among the youngest generations.

The International Health Racquet & Sportsclub Association trade group reports that memberships are up 10 percent nationally over a three-year period - decent growth considering the economy - and now cover more than 52 million Americans.

And a recent analysis by market research firm IBISWorld estimates that annual revenue growth in the $26 billion sector has averaged 1.4 percent over the past five years - again, not great but not too shabby given the recession's diminution of disposable income.

Based on its most recent survey, the multi-industry Physical Activity Council estimates that roughly 30 percent of Americans now spend money at gyms. Two-thirds of these active people planned to continue spending roughly the same amount last year as they did in 2011, with 6.4 percent indicating they intended to spend more - and just 3.6 percent expecting to spend less.

Logically more clubs are endeavoring to accommodate needs of the big boomer wave - which recognizes the benefits of fitness, and tends to be willing and able to pay for facilities catering to the middle- and upper-aged.

And growth is likewise strong at the other end of the age spectrum, IHRSA also reports. As public schools de-emphasize structured physical education, and the White House and other influential bodies publicize the dangers of obesity, the number of health club members under the age of 18 has expanded rapidly, from 3.8 million to 6.1 million between 2007 and 2010 alone.

As for the twenty-, thirty- and forty-somethings, full-service club programming offers traditional cardio-, free-weight- and strength-training often combined with various aerobics, yoga and Pilates components - such as popular stationary-bike spin classes. And it doesn't hurt that more and more health-conscious employers are offering financial support for gym membership.

Add it all up and the trend toward bigger membership numbers should only increase in the coming half decade with the improving economy and enhanced appeal of healthy lifestyles, according to IBISWorld.

Again, small-balance/small-cap specialists who tap into both macro and micro trends in the health club sector stand to benefit from corresponding opportunities. Hence we'll highlight burgeoning pushes toward operations offering lower price-points and 24-hour convenience - or both, in many cases - along with smaller formats frequently focused on various yoga styles and/or dance-driven classes.

The 24-hour concept has clearly taken off over the past half-decade - and many of the large-format chains are opening "express"-type locations allowing members convenient access for quick workouts at all hours. While independents can certainly play this game, certain chains such as Planet Fitness Gym have franchises opening regularly in nearly every state - with a good portion of them providing 24-hour operations.

Gyms and clubs offering cut-rate membership plans - often including no-contract and walk-in alternatives - represent another growing segment. These outfits tend to stick with cardio- and strength-related equipment - and perhaps aerobics/dance and yoga spaces - while mostly steering clear of swimming pools, racquetball courts and such.

The affordability-minded Fitness 19 chain, which primarily offers cardio and strength equipment, has grown to 25 states. And Anytime Fitness, which supplements cardio and strength with tanning beds, has surpassed 1,800 North American locations, with another 300-plus on other continents.

Clubs and specialized studios offering yoga classes continue attracting patrons (and not necessarily female) - with hot yoga quite the hot commodity these days. The CorePower Yoga chain for one has another 15 or so locations opening this year in its home state Colorado, California, Washington, Utah, Illinois, Florida, Massachusetts and the DC area.

Independent entrepreneurial studio operators can likewise be fruitful clients of insightful small-cap/small-balance players. For instance local hot yoga veteran Melanie St. Georges recently expanded to a second spot by purchasing and building out a 3,000-foot studio within an office condo development in Albuquerque suburb Rio Rancho - at a cost of roughly $500,000.

A bare-bones yoga or Pilates studio can manage in such a small space - and in fact sector trends point to demand for various space sizes and shapes well below the 50,000-foot mark. The stalwart Gold's Gym chain has a slimmed-down format typically requiring 14,000 to 19,000 feet, and many other multi-functional operations work well in 20,000- to 30,000-foot spaces.

And 35,000 to 45,000 feet can occasionally even accommodate some of the growing larger-format chains such as LA Fitness (500-plus North American locations) and Powerhouse Gym (300-plus) - and in some cases the new non-profit YMCAs are still going up around the country.

In certain situations, vacated boxes formerly housing downsized and defunct category-killer retail chains can accommodate the larger-format health club chains. LA Fitness for instance recently took over the former Borders bookstore at the Federal Realty REIT's Wynnewood Shopping Center in a western Philadelphia suburb. And owner Wilder Cos. of the Garden City Center in Cranston, RI, is replacing the former Borders there with a two-story, 38,000-square-foot spot for LA Fitness.

And we'll also point out that certain highly specialized gyms and clubs can present small-cap/small-balance opportunities. Growing outfits needing space these days range from kickboxing and other martial arts studios and gyms, to endurance training facilities, swim schools - even trampoline parks.